History
IN THE LATE 1950s, the need for a church in the growing community of Brook Park Village, Ohio, was expressed by many people in answer to a telephone survey.  To offer this new community Christian life and fellowship, an application was sent to the Regional Home Missions Committee of the National Lutheran Council to start a mission church.  On August 31, 1957, 5.67 acres of land, on Smith Road at Sylvia Drive, was purchased by The American Lutheran Church (ALC), Ohio District Mission Board, for $21,000 for the future site of a Lutheran Church.  A sign was erected on the vacant field.  For over a year, people traveling Smith Road wondered if a church would ever become a reality.  Meanwhile, the evangelism committees of neighboring ALC congregations, St. Paul – Berea, Puritas – Cleveland, and Divinity – Parma Heights, were busy making calls to people in Brook Park Village.  (The American Lutheran Church was a predecessor denomination of RLC's current denomination, the Evangelical Lutheran Church in America.)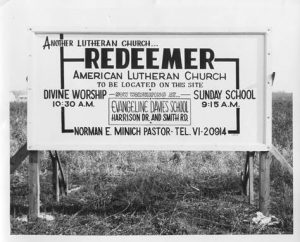 RLC Anniversary Event
50th Anniversary of RLC Land Purchase
08/31/2007
40th Anniversary of RLC Dedication of Worship Center
05/26/2008
50th Anniversary of RLC First Meeting
08/23/2008
50th Anniversary of RLC Charter Meeting
11/30/2008
50th Anniversary of RLC Dedication of First Building
09/06/2009
Staff
"Vicar" Mark Knauss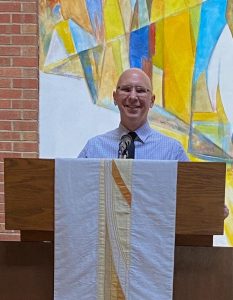 Welcome to Redeemer Lutheran Church! I am your intern, Mark Knauss.  I have been a student at Luther Seminary through their distributed learning program since the Fall of 2015, where I have completed all of the classes toward a Masters of Divinity.  My two-year internship started in February 2021.   
  I am not a traditional seminary student.  I am in my mid 50's and am a health-care worker in Cleveland.  I have been married to Sharon (also working in health-care) for nearly 30 years, and we have three wonderful daughters who are in their 20's.    
Please come and worship with us on Sunday mornings.  I look forward to meeting you and extend a warm welcome to all visitors.  Feel free to contact me with any questions or concerns you may have. 
Peace to you!
In Christ,
Vicar Mark Knauss. 
Office Phone # 216-676-5173
Kathy Walker, Church Secretary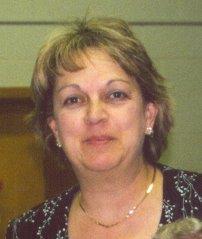 Kathy  has been the church secretary since 1999.  She has been married to her husband, Mark, for over 40 years.  They are proud of their son and daughter-in-law and two grandsons. 
Although not a member of Redeemer Lutheran Church, she is very active in their community. 
Thierry G. Spelle, Organist

Thierry has been the Organist at Redeemer Lutheran Church since 2017. Born in Paris, France, he began his musical training as a Choirboy at the Cathedral in Chartres,
France, where he later became Assistant Organist at age 15. While pursuing his musical education in Paris, he was Director of Music and Organist at Les Billettes Lutheran
Church. In 1976, he received the Teaching Diploma from the Ecole normale de musique de Paris, and a State Diploma in Music in 1979. The same year, he came to Princeton, NJ, for graduate studies at Westminster Choir College where he received the Master of Music degree. While a student at Princeton, he was Director of Music at Abiding Peace Lutheran Church in Budd Lake, NJ. He entered the business world in 1985, and continued serving churches of the New York City Metropolitan area. From 1998 to 2006, he held several positions as Music Director and Organist in churches of the Milwaukee, WI, area. Between 2006 and 2017, he held similar positions in the San Francisco/Bay Area.
Council Members
President Scott  Kreidler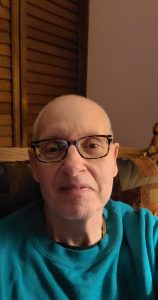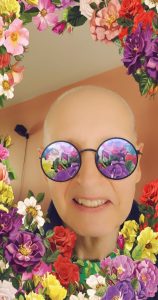 My family joined Redeemer Lutheran Church after we moved to Brook Park in November of 1959. I was there until I graduated high school and then I took a hiatus. I came back in 2001 and have been here since.
I enjoy doing massage and reiki therapy. I love getting out in nature and walking and hiking. Traveling is important, whether it be just around northeast Ohio or the rest of the United States or overseas. I love spending time with my family and friends. Family is number one.
I've been council president since 2014 and before that I was vice president for 8 years. I enjoy working with the other Church council members and our congregation and staff. Each person brings their unique gifts from God to the table.
Vice President Kristen McLaughlin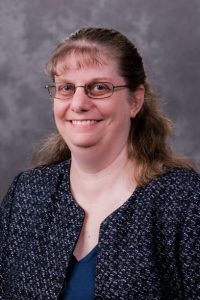 Kristen has been a member of RLC for over 30 years.  She has served on church council in several capacities, currently serving as Vice President.  Kristen is also a member of the Altar Guild and on the internship committee.
Kristen graduated from Berea High School and has her degree in Early Childhood Education from Tri-C.  She is the owner and director of Kristi's Kids Child Care located at RLC.
Kristen belongs to and is active in several organizations in the area.  She is a 45-year member of  The American Legion Auxiliary, belongs to Daughters of the American Revolution, and Berea Professional and Business Women's Group.
In her spare time she enjoys traveling and watching sports.
Council Secretary Rose Kreidler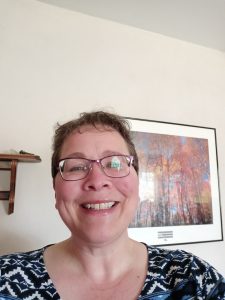 Rose currently serves has been serving as Council Secretary since 2010.  She  loves the close worship family at RLC.  This may be the only recent photo of me in existence.  I hope to see you soon!
Treasurer Diann Long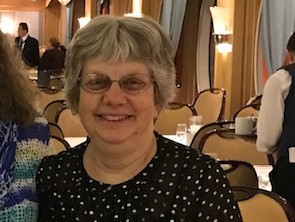 Diann is an "almost" lifetime member of Redeemer Church.  I have held various positions on the church council since 1990, and currently serve as treasurer.  I am also active in the Altar Guild.  I enjoy reading a good mystery, working in my garden plot in the community garden here at Redeemer, and playing a spirited game of 5 Crowns with friends on Saturday nights. 
Marilyn Biggins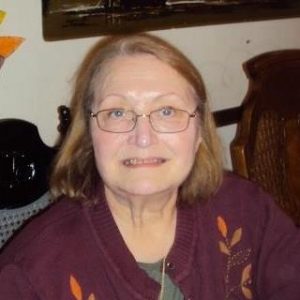 I was born February 12, 1948, in Chicago, Illinois.  I was christened Marilyn Eleanor Selke at St. Stephens Lutheran Church, Chicago, on November 25, 1948. I attended Sunday School and was confirmed in 1960. I was active in Luther League, junior and senior choir and served on, and co-chaired, several committees. I was married in 1968 and divorced in 1978.  I served as Scouting Coordinator for both Cub and Boy Scouts. I was Chairman for the Kiwanis Kids' Day Peanut Sales several years in a row.  I moved to Brook Park, Ohio, in July, 1990, with two of my three sons, William and Christopher Bolwin.  I married James H. Biggins in November 1992. I attended Redeemer Lutheran for several years and joined the choir.  I became a member of Redeemer with my husband on June 16, 1996. My husband passed away February 10, 1998. I co-chaired and then took over as chairperson of the worship committee.  I still live in Brook Park with my oldest son Steven, his girlfriend, Mary, and her brother, Rob.
Keith McLaughlin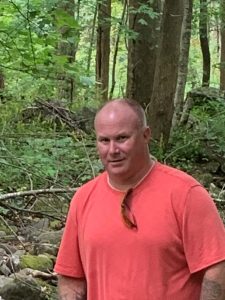 Keith has been a member of RLC for a little over a year.  He is currently serving as the Resource and Management chairman.  
Keith works for the Brunswick City School District as a site manager for the new middle school that opened in 2021.
In Keith's spare time he enjoys watching and attending sporting events and traveling.
Mark Clark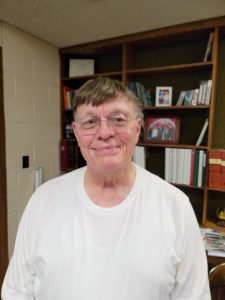 I'm a recently retired optician, married, father of two sons, three step-daughters, and grandfather of six.

I've been a member of the RLC congregation since about 1994.
My service to the congregation began when I was moved to become one of the assisting ministers.

Subsequently, as the need arose, I was recruited to be Sunday School superintendent, then Education Committee chairman, and then Sunday School teacher. I have served in these roles, simultaneously, since the late '90s, and, by the grace of God and support of the Redeemer congregation, will continue to do so.